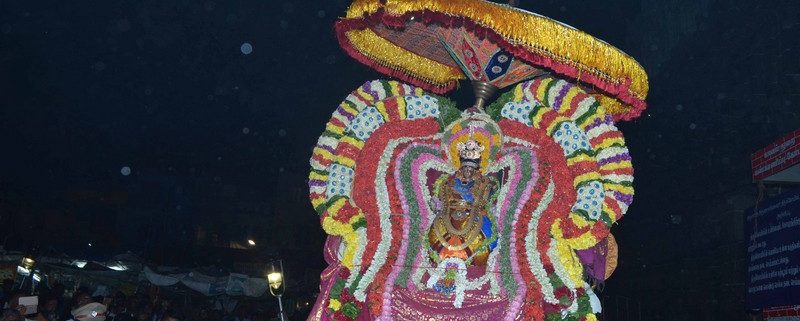 The spectacular event of the Lord Chandrasekharar presenting himself to one of his devoted Nayanmars, Sundarar was performed in the famous temple of Lord Arunachaleswarar at Thiruvannamalai.
Lord Chandrasekhara appeared before the devotee Sundarar at Thittivasal.
After this, the display of fireworks was organized at Raya Gopuram.
Then, the deity of Lord Chandrasekharar was taken out on a procession.
https://omarunachala.com/omarunachala/uploads/2018/07/om241801_7.jpg
530
800
livechennai
https://omarunachala.com/omarunachala/uploads/2017/09/logo3.png
livechennai
2018-07-24 17:36:41
2018-07-24 17:36:41
Incidence of the Lord Siva appearing before the celebrated Nayanmar Sundarar performed