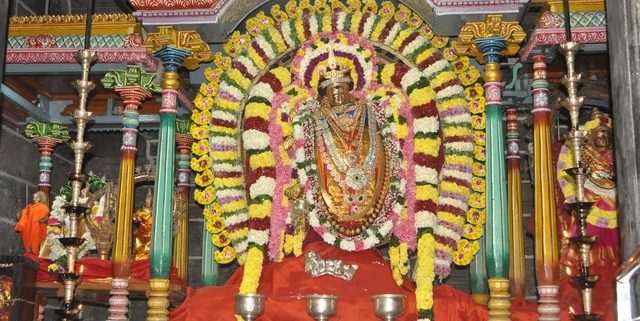 On the 8th day of the Tamil Calendar Margazhi, the festival of the Saivite Saint Manikavasagar commenced yesterday (Sunday 24th December).
The festival will be celebrated and will continue on the 10th day of Margazhi.
On the 18th day of the Tamil month Margazhi, (2nd January 2018), Arudhra festival will be celebrated.
The deity of Lord Nataraja will be placed in the Aayiramkaal Mandapam (1000 pillars building).
A special ahbhishekham will be performed for the Lord Nataraja along with His consort Goddess Sivakamasundari in the 2nd corridor.
After the special abhishekham, special 'alankaaram' (adornment) and Deeparadhanai will be performed on 2nd January 2018.
The black deposit collected from the divine lamps (called 'Deepa mai') will be applied on the deity of Lord Nataraja and later, will be distributed to the devotees.
http://omarunachala.com/omarunachala/uploads/2017/12/om261217_2.jpg
425
640
livechennai
http://omarunachala.com/omarunachala/uploads/2017/09/logo3.png
livechennai
2017-12-26 10:56:34
2017-12-26 10:56:34
Festival at the Lord Arunachaleswarar temple, Thiruvannamalai